Express tents
Instant canopies are the perfect solution for people, companies and institutions who want mobility, easy installation, aesthetics and durability for everyday use. Tents of this type are used in trade, services, advertising, promotion, catering, operational activities of uniformed services, etc.
Commercial tents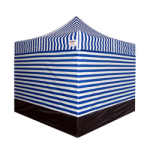 The trade tents on the steel frame have been very popular with our customers for many years. Our tents are a proven frame construction and high quality of the cover. We offer two types of tents: steel frame with round leg and reinforced version with square leg. Wide range of fabric colours allows to adjust the cover colour to customer needs.
Commercial umbrellas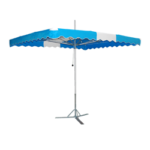 Commercial umbrellas have been very popular among our customers for years. Part of our production goes to foreign markets. We offer umbrellas on steel and aluminium frames. The umbrella cover is made of polyester fabric, double-impregnated, with a weight of 230 g.
Commercial tubular tents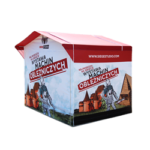 Commercial tubular tents is a proposal addressed mainly to customers who sell their products at market places, shopping arcades, pedestrian zones, etc. The frame for light commercial tent is made of steel, thin-walled, galvanized pipes with a diameter of 20 and 25 mm.
DOME tents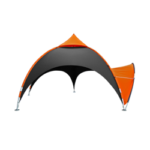 Dome tents are new on the market. The large size DOME tent offers the possibility of using a large area, aesthetic, durable and easy to install construction. The tent can be used all year round. The tent frame is a proven construction made of bent aluminium or steel pipes.
Pneumatic advertising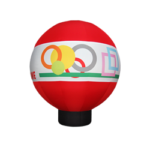 Pneumatic advertising means easy to use, aesthetic and highly visible media for advertisements and information. Balloons, gates, screens or product replicas are an excellent form of advertising, which thanks to its size allow you to reach a large group of recipients.
Garden umbrellaas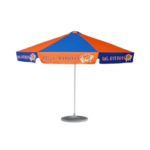 Garden umbrellas are widely used. They provide functional management of the space: garden, terrace, catering garden, cafés, etc. They are also perfect for use during various outdoor events. Our umbrellas are made with the utmost care from high-quality materials. The umbrella frame is an aluminum construction covered with powder coating.
Vito – manufacturer of tents and umbrellas
Żuki 50A,
62-700 Turek
woj. wielkopolskie
czynne w w godz 7.00-15.00
Office
tel. +48 63 289 94 49
fax + 48 63 278 15 69
tel. 63 2204831
tel. 63 2204837
kom. 507 193 407
kom. 507 193 405
kom. 509 703 991
e-mail: biuro@vitonamioty.pl
Printery – valuation
tel. +48 63 278 15 69
kom. +48 509 703 991
e-mail: biuro@vitonamioty.pl
Printery – technical support
kom. 509 703 990
e-mail: drukarnia@vitonamioty.pl