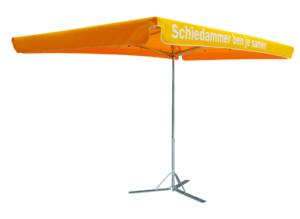 Commercial umbrellas have been very popular among our customers for years. Part of our production goes to foreign markets.
We offer umbrellas on steel and aluminium frames.
The umbrella cover is made of polyester fabric, double-impregnated, with a weight of 230 g. The large number of fabric colours allows to adjust the colour of umbrella to the customer's requirements.
Any print can be made on the cover.
If you are looking for a proven product at a good price – our umbrellas are the perfect choice.

We offer umbrellas:
Vito – manufacturer of tents and umbrellas
Żuki 50A,
62-700 Turek
woj. wielkopolskie
czynne w w godz 7.00-15.00
Office
tel. +48 63 289 94 49
fax + 48 63 278 15 69
tel. 63 2204831
tel. 63 2204837
kom. 507 193 407
kom. 507 193 405
kom. 509 703 991
e-mail: biuro@vitonamioty.pl
Printery – valuation
tel. +48 63 278 15 69
kom. +48 509 703 991
e-mail: biuro@vitonamioty.pl
Printery – technical support
kom. 509 703 990
e-mail: drukarnia@vitonamioty.pl