Advertising tents
Advertising tents have been very popular among our customers for many years. They are an excellent form of advertising and promotion.
Our company has many years of experience in the production of printed tents.
Our offer includes express tents on the folloeing types of racks:
You can order an advertising tent with full overprint or print on a selected element of the tent. It is also possible to combine the print colour with the colour of the original fabric, but please note that the background colour of the print may differ from the colour of the original fabric.
Advertising tents – how do we print?
We use sublimation printing for the production of advertising tents – it is a kind of printing that uses the process of sublimation. Printing according to CMYK colour palette. Prints of this type are characterized by photographic quality and resistance to weather conditions. Print width 1.6 m.
We divide the process of printing on an advertising tent into several stages:
preparation of graphic files
printed on transfer paper
printing on the fabric
For the production of decorative-burial tents we use Flex printing, this is a kind of printing with the use of foil, which connects to the fabric at high temperature. This type of printing is available in three colours: white, silver, gold.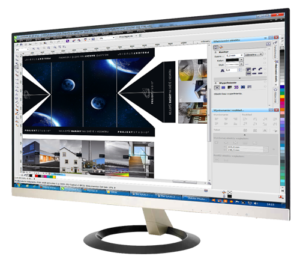 Guidelines for the design of advertising tent grphics

the project in preparation for cutting, which our company makes available – Corel file (on a scale of 1-1) or Pdf file (on a scale of 1-10)
when designing a given tent element, you should add 5 cm of background drops to the external dimension of the tent
there must be nothing significant closer than 10 cm from the edge of the tent element
convert fonts into curves
separate the effects
a preview JPG file should be attached to each program file
Advertising tents – printing options
In most cases, prints are made on white fabric, except for single-colour Flex printing.
Prints on advertising tents can be made on the following elements of the cover: roof slanting, roof strip, fairing, top of the wall, the whole wall.
The walls can be printed externally, internally and on both sides. Double-sided printing is basically two stitched walls with an additional screen (panel) inside.
In the case of inward printing on walls, it is possible to use additional (outer) underlay walls in the colour of the tent from the outside.
Vito – manufacturer of tents and umbrellas
Żuki 50A,
62-700 Turek
woj. wielkopolskie
czynne w w godz 7.00-15.00
Office
tel. +48 63 289 94 49
fax + 48 63 278 15 69
tel. 63 2204831
tel. 63 2204837
kom. 507 193 407
kom. 507 193 405
kom. 509 703 991
e-mail: biuro@vitonamioty.pl
Printery – valuation
tel. +48 63 278 15 69
kom. +48 509 703 991
e-mail: biuro@vitonamioty.pl
Printery – technical support
kom. 509 703 990
e-mail: drukarnia@vitonamioty.pl